Centrum Popularyzacji Matematyki "SIGNUM"

ogłasza VIII edycję konkursu matematyczno-humanistycznego
pt. "Z matematyką do rymu".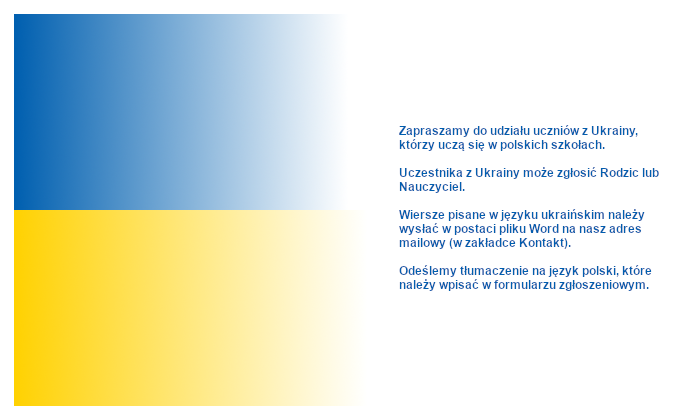 Konkurs polega na zapisaniu mową wiązaną treści zadania matematycznego, twierdzenia, definicji lub rozważań o matematyce.
Przykład:
Gdy podzielisz coś przez ZERO,
bardzo wczesnym poniedziałkiem,
tydzień, co się stał dopiero,
masz już nieudany całkiem!
Gdy we wtorek z roztargnienia
wstawisz ZERO w mianowniku,
masz ze mną do czynienia,
kiepski mój matematyku!
Uczy młodszą siostrę Krysia:
Kasiu, tu głęboka woda!
Ty przez ZERO nie dziel dzisiaj,
bo to będzie czarna środa!
Żył tu z nami pewien Bartek,
był na bakier z regułami,
Dzielił on przez ZERO w czwartek,
już go nie ma między nami.
Jeśli porą wieczorową
chcesz przez ZERO dzielić w piątek,
coś się stało z Twoją głową,
to weekendu zły początek.
Jeśli ZEREM zaś w sobotę,
będzie dzielnik twój (nie dzielna),
pod kościelnym klęknij płotem,
to pokuta twa niedzielna!
I tu WAS upomnę czule,
w piątek, świątek i w niedzielę,
Pamiętajcie o regule:
Ja przez ZERO nie podzielę!
(prof. Michał Szurek)